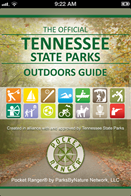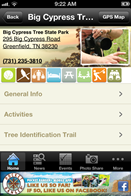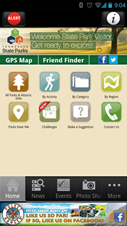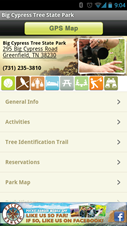 The Official Guide for Alabama Fishing, Hunting & Wildlife
Powered by Pocket Ranger®
FREE!
Including All Enhanced GPS Features
Category: Education, Lifestyle, Navigation, Travel
Seller: ParksByNature Network®, LLC
Created in alliance with Alabama Fishing, Hunting & Wildlife



Features
Pocket Ranger® provides plenty of other standard features and advanced GPS technology to maximize any backcountry excursion:
Places to hunt and fish

Species profiles

Rules and regulations

License and permit information

Safety communication tool

Advanced GPS mapping features
Cache map tiles for offline use

Record tracks, distance and time

Mark waypoints and photo waypoints

Recall, post or share saved data

Friend Finder feature that allows users to keep track of friends and family along the way.

Built-in compass to help users navigate.
Trophy Case, a community of anglers and hunters!

Real-time calendar of events

News and advisories

Potentially life-saving Alert feature that supplies users' GPS coordinates to designated contacts in case of an emergency.
With essential fishing, hunting and wildlife viewing information at your fingertips, prepare to experience Alabama's great outdoors like never before.
The enhanced features on the app are designed to function in areas with little to no mobile reception; however, some of the features require mobile data reception in order to function properly.
Continued use of GPS running in the background can dramatically decrease battery life.