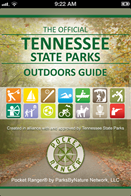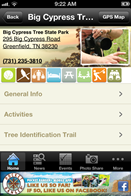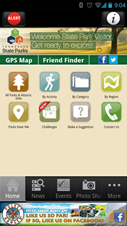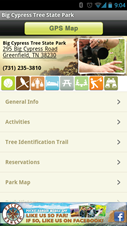 Pocket Ranger Trophy Case™
Powered by Pocket Ranger®
FREE!
Category: Lifestyle, Photography, Navigation, Travel
Seller: ParksByNature Network, LLC
Powered by Pocket Ranger®



Features
Connect with like-minded adventurers!

Register and create a user profile and feed to expose your side of nature.
Find and follow new friends.
Upload photos of your bags, catches or sightings.
Leave comments, tips and award trophies to fellow users.
Earn points and see yourself on the Leaderboard, where you can track progress and follow other trophy seekers.
Participate in challenges, including photo/video contests, fishing tournaments, hunting expeditions, and GeoChallenges, which can win you cool prizes.
Easily share your posts on Facebook and Twitter.
Customize your Trophy Case!
Set your profile to public to share your accomplishments with all users, or keep your adventures private in order to share only with approved friends.
Choose exactly what to see (and what not to see) by selecting desired view settings: Fishing, Hunting, Wildlife Watching (Birding), and Scenic.
The Geo-tag option can be turned on or off per post, giving you the option to display your achievements on a GPS map.